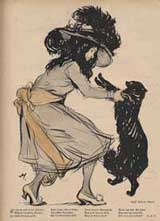 About Jugend Magazine
Germany in the late 19th century. Jugend was a cultural weekly publication. It soon became a style-setting icon that launched the German art nouveau movement, named Jugendstil after the magazine.
Today, the word is still used by German graphic designers and by collectors who look for the uniquely German arts and crafts that came from this period.
Learn more about Jugend Magazine »
---

---
Georg Hirth, Jugend Founder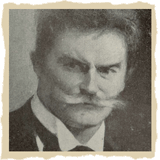 Georg Hirth, who started the magazine, was one of the most influential thinkers in Munich.
He was certainly a remarkable man- his home, which today is the French Embassy in Munich, was filled with writers, poets, and artists who were interested in the arts and crafts movement in Germany. They were captivated by the idea of breaking into a new philosophy, a new way of seeing art, and Jugend gave them a place to explore these ideas.
Learn more about Georg Hirth »
---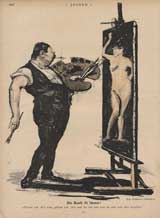 The Jugend Gallery
Visit our online gallery to see featured images from the archives of Jugend.